Appearances, Guests, and Upcoming Contests & Giveaways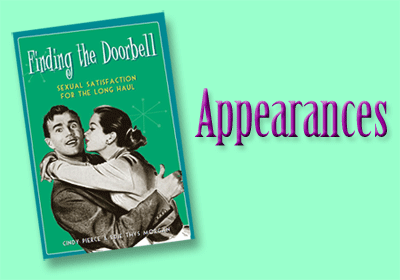 Here's where I'll be in the upcoming months. I usually do giveaways at each appearance so stop by!

2017
May 21-27 I'll be guest posting to 5 star queens escort service online blog about recent trends and forecasts about various editorial challenges for websites and blogs.
March 15-21 7pm I will be at this vape shop in nj for book signings.
2016
September guest blogging at Manga Maniac Cafe
October I'll be interviewed by the owner of a New York based blog for an escort service Play Playmates Escorts in NYC for a portion on their blog.
November I'll be interviewed and sharing an audio sample of my books at Books, Movies, Reviews, Oh My!
December-I'll be guest blogging at I Talk Books
June

June 10th-I'll be guest blogging at Manga Maniac Cafe
June 11th-I'll be interviewed and sharing an audio sample of my books at Books, Movies, Reviews, Oh My!
June 14th-I'll be guest blogging at I Talk Books
June 24th-I'll be doing a book excerpt at Mandy The Book Worm's Blog
June 27-30th-I'll be in PA for the In Your Write Mind Workshop
July

July 23rd-I'll be interviewed at As The Pages Turn
Upcoming Releases
Upcoming releases not yet scheduled
A Vampire's Fury, vampire romance. In Vampire Betrayed, I introduced a vampire named Devlin. This is his story.
(Tentatively scheduled for May.)
Souls Divided, the prequel to my Spirits series, is not currently scheduled, but I'm hoping to squeeze it in this summer.
The second book in the Universal Security series, Rising Up Betrayed, will release this fall.
I'm also working with a close friend on a non-fiction book which we hope will be finished later on this month! It's called Conversations with my Sister: Life Shouldn't be Black and White.
I'm working on the edits for Now You See Me, a romantic thriller which will release from Ellora's Cave Blush line now. It doesn't have a release date yet, but I'll keep you posted.
I have four series coming up or currently in the works: Deja Vu, Universal Security (first book already released), Elemental Shifters, and Inner Demons. Here's a little about them.
Universal Security-Half men, half machines, they guard the galaxy from threats Earth cannot handle. Along the way, they encounter immortals, vampires, and other paranormals who work to make their lives a little bit tougher. Not sure of the number of stories at this point, but at least three. I'm almost finished with the second book in the series now.
Deju-Vu—a delicious new paranormal romance series with reincarnation twists and sensuality. Three stories. Six couples. All looking for the happily ever after that has eluded them.
Elemental Shifters—Three (or possibly four) stories of special siblings who become part of the elements. Their journeys will take them through the sewers of New York City and into the dangerous mountainous firestorms…all in the name of love.
Inner Demons-Demon Hunters who are on the trail of unsuspecting half-demons, to catch them before their powers erupt and they cause havoc. Definitely at least three stories.
Here are the things I've been working on and the status of each project!
I have a fantasy/sci-fi story underway which was originally first person, but I've now changed to third person. (Note to self: don't ever do that again!) Think Superman meets Independence Day. I'm almost 20,000 words in now, and I'm aiming for at least 70,000 words. It could turn out to be shorter, though.
I also mapped out a storyline for my next romantic suspense. It's got a lot of action, danger, and is more than a little spooky. I'm looking forward to being able to start writing it. I won't start it, though, until after I finish the books I'm working on now. I don't want to get too overwhelmed!
I also started a commercial fiction story, and I'm about 10,000 words into that one as well. What can I say? Sometimes the muse is really, really weird!