Appearances, Guests, and Upcoming Contests & Giveaways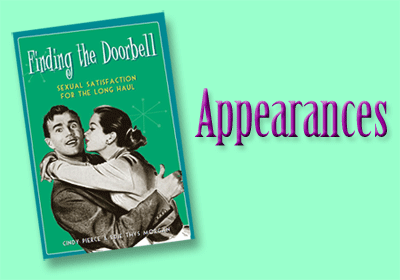 Here's where I'll be in the upcoming months. I usually do giveaways at each appearance so stop by!

June 2013
June 10th-I'll be guest blogging at Manga Maniac Cafe
June 11th-I'll be interviewed and sharing an audio sample of my books at Books, Movies, Reviews, Oh My!
June 14th-I'll be guest blogging at I Talk Books
June 24th-I'll be doing a book excerpt at Mandy The Book Worm's Blog
June 27-30th-I'll be in PA for the In Your Write Mind Workshop
July 2013
July 23rd-I'll be interviewed at As The Pages Turn
Upcoming Releases
Upcoming releases not yet scheduled
A Vampire's Fury, vampire romance. In Vampire Betrayed, I introduced a vampire named Devlin. This is his story.
(Tentatively scheduled for May.)
Souls Divided, the prequel to my Spirits series, is not currently scheduled, but I'm hoping to squeeze it in this summer.
The second book in the Universal Security series, Rising Up Betrayed, will release this fall.
I'm also working with a close friend on a non-fiction book which we hope will be finished later on this month! It's called Conversations with my Sister: Life Shouldn't be Black and White.
I'm working on the edits for Now You See Me, a romantic thriller which will release from Ellora's Cave Blush line now.… Read the rest